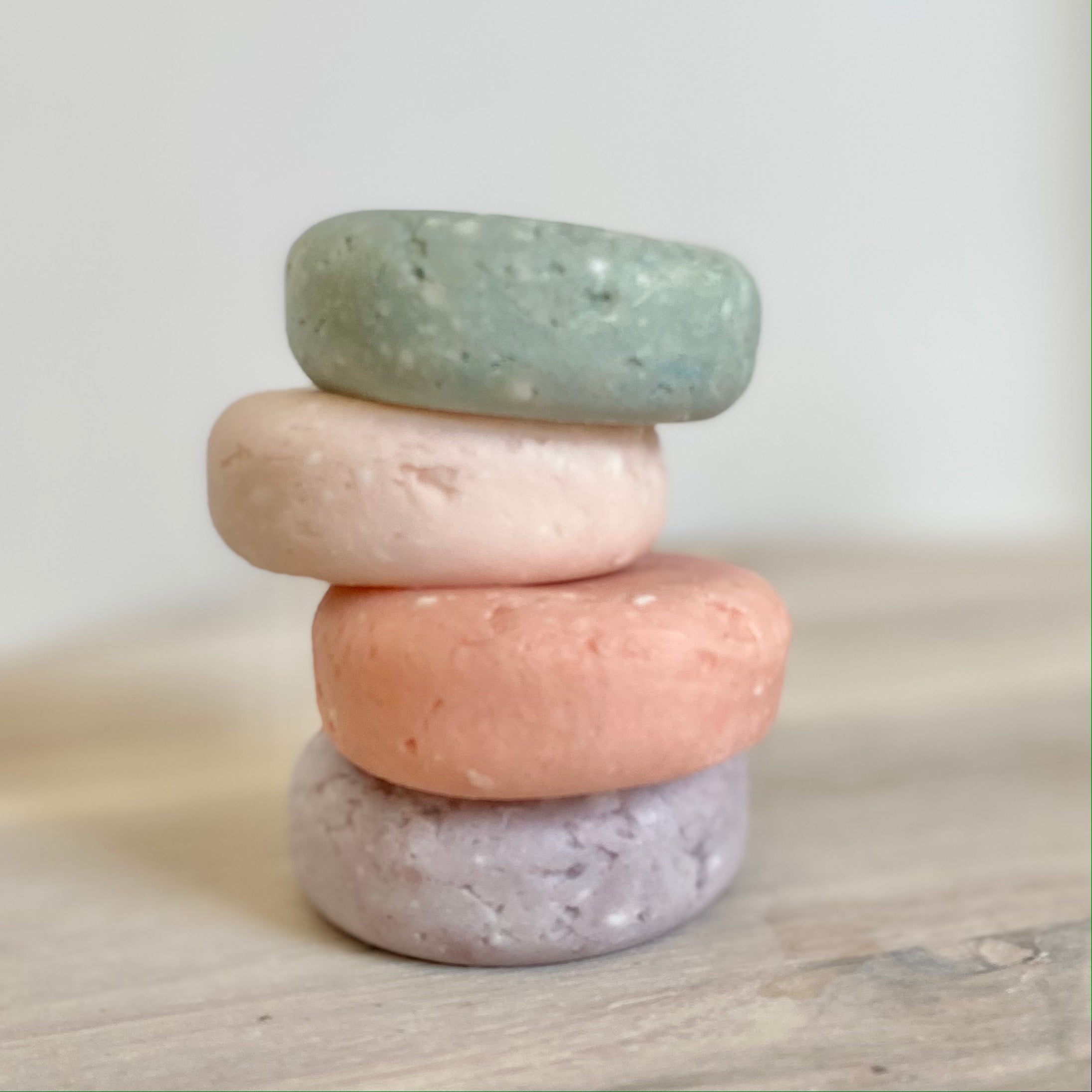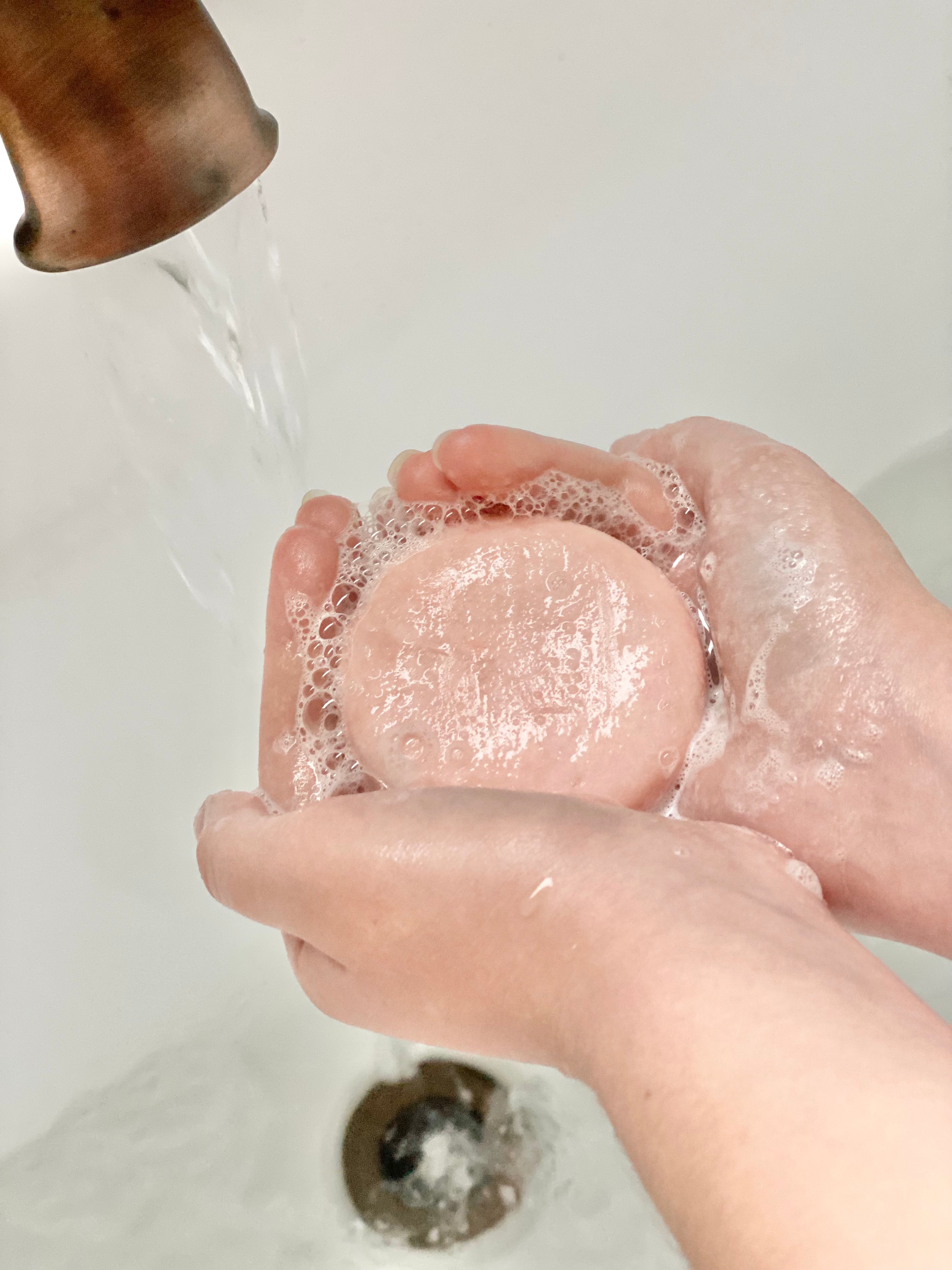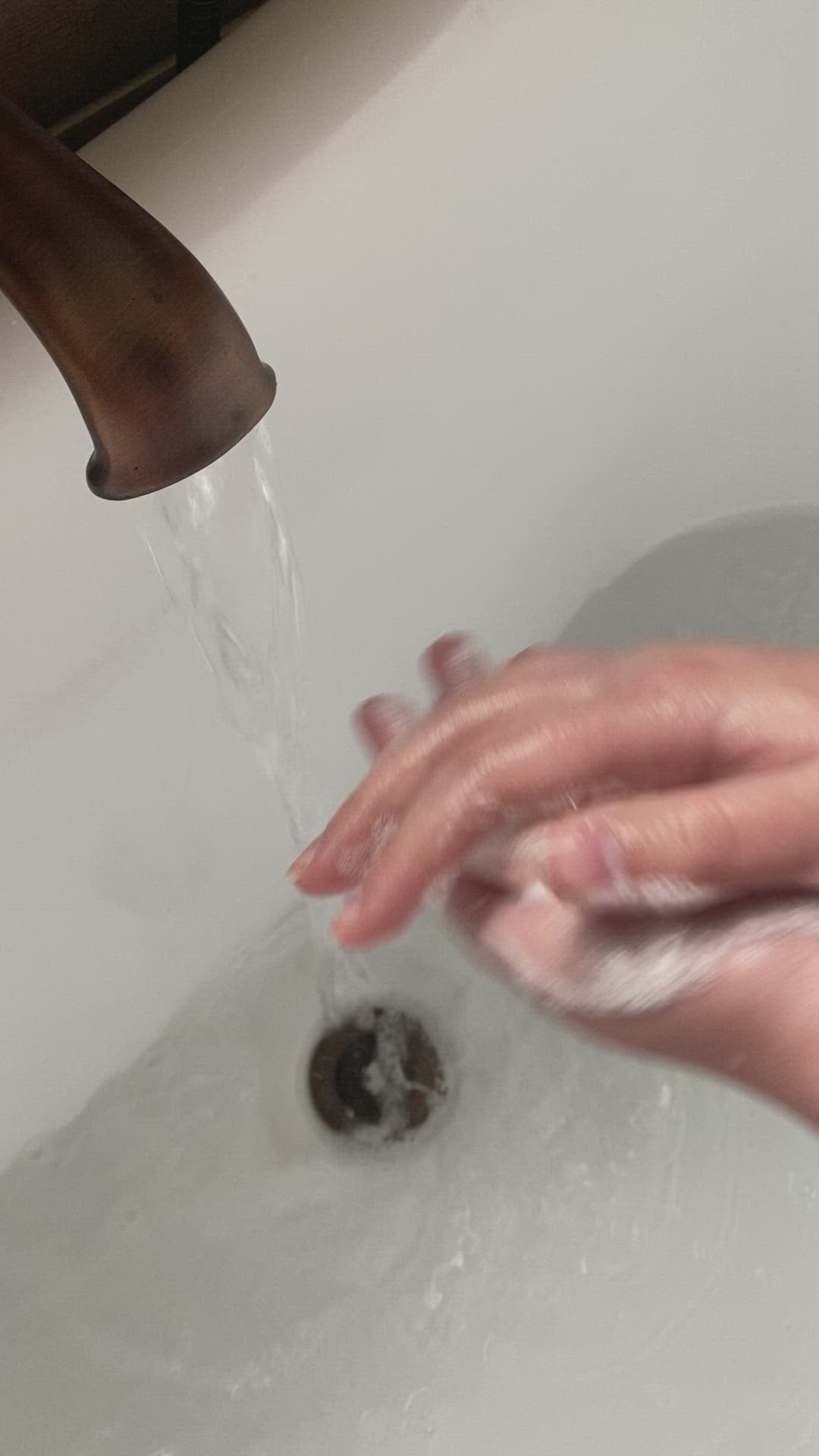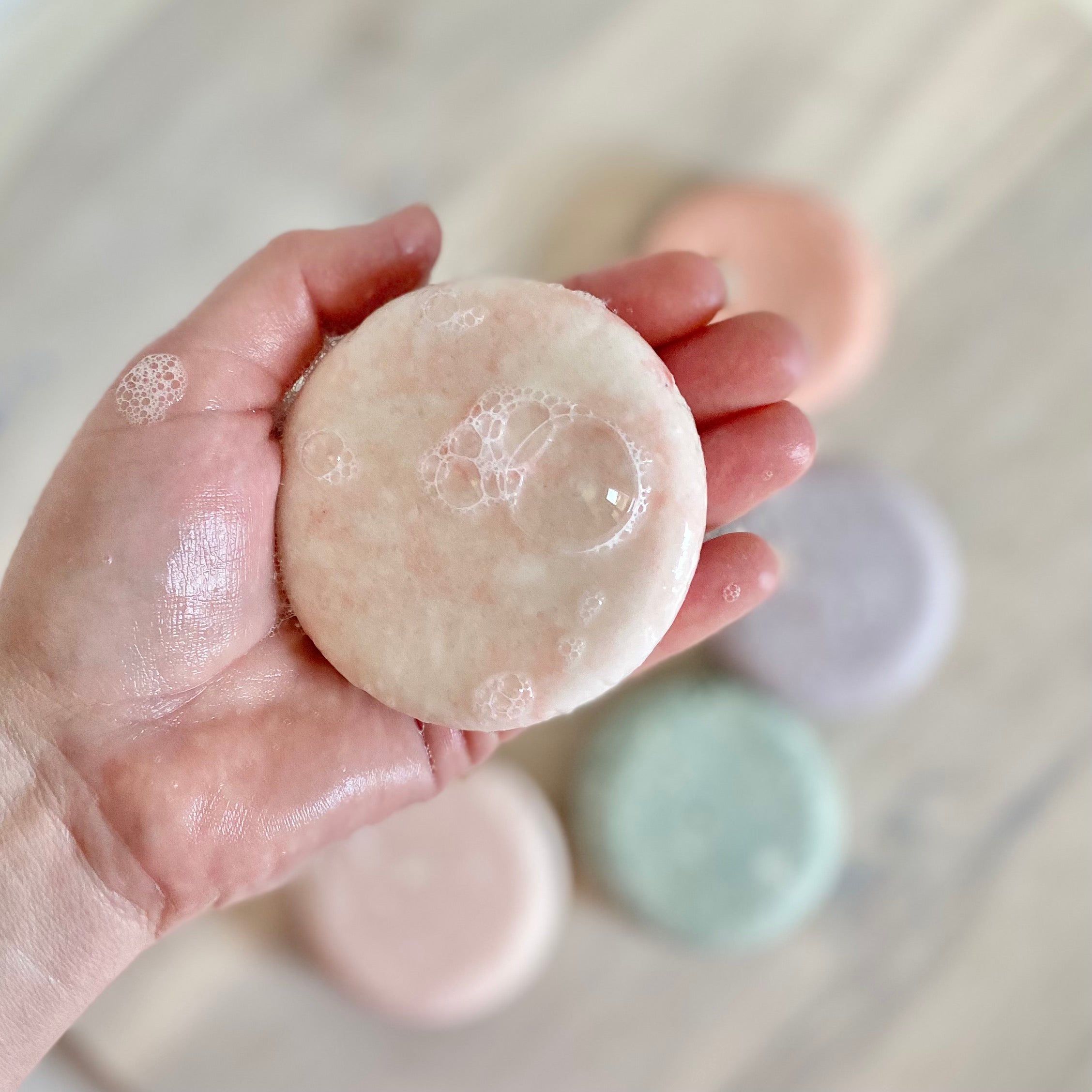 Eco Shampoo + Protein Bar
---
NEW Shampoo + Protein Bar- Offers same great foamy lather with the added benefits of wheat soy protein to help rebuild strength and luster. 
Ready to seriously up your hair game, while extending the life of your color and improving the health of your hair? Our eco friendly salon quality shampoo bars provide a rich lather, that gives you softer, more manageable hair without any funky feel left behind. Simply rub the bar into your hands and shampoo/ rinse as normal. All bars are scented with a blend of organic essential oils, never any synthetic fragrances. 

Key Benefits
1 bar last about 70 shampoos (equal to about 3 bottles of shampoo)
Provides extra rich lather that is easy to work into hair
PH Balanced 5.6 (Ideal for salon quality shampoo)
Color safe
Adds shine
Perfect for travel 
Available in multiple scents 
No Synthetic Fragrances (made with essential oils)  
Each bar is 3oz.
Note- Keep out of water when not in use to help preserve the life of your bar. We recommend hanging out of water in one of our soap saver bags or our silicone soap holders. 

NEW- Read Q&A section below for answers to our most commonly asked questions.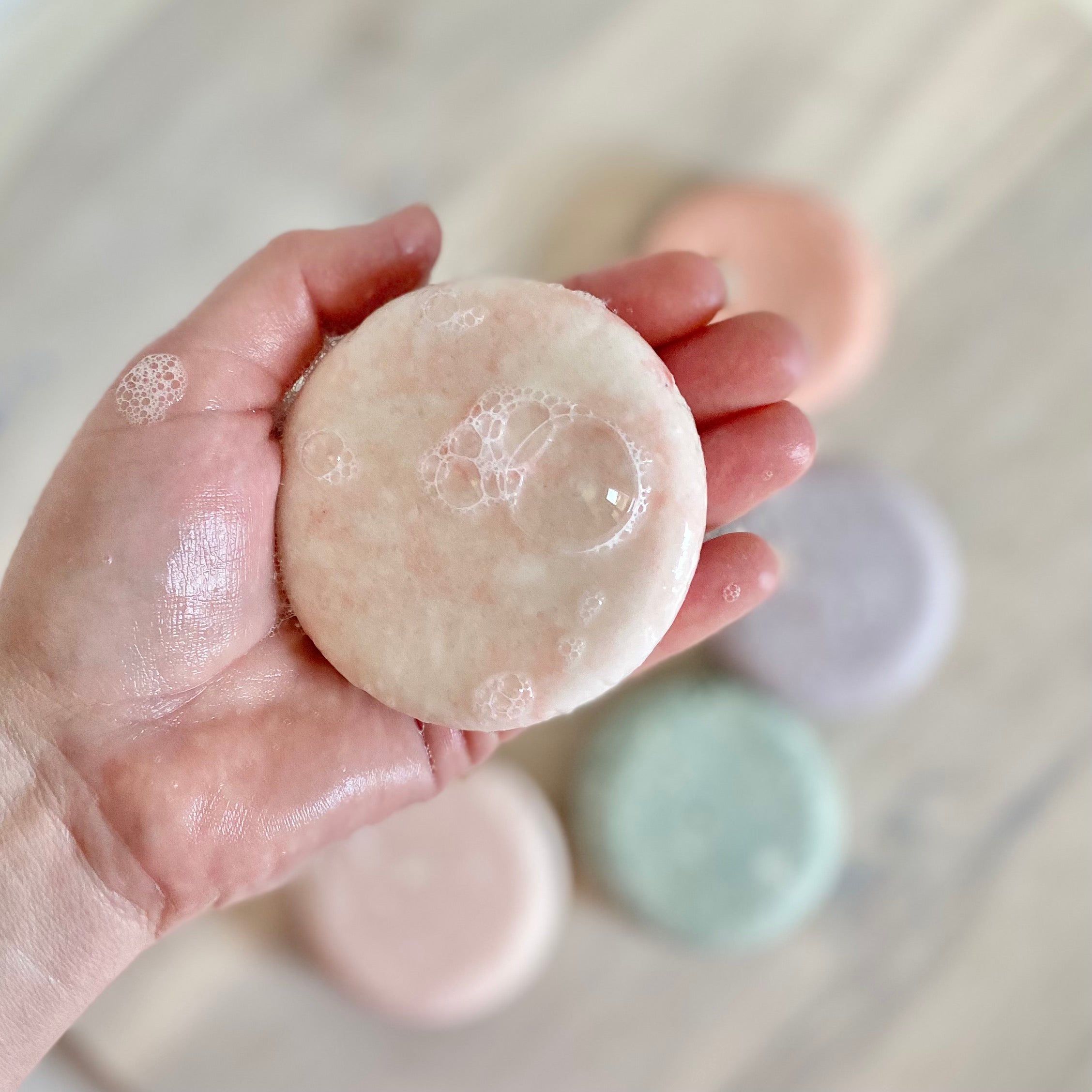 Pure + Simple
Ingredients
SCI, Coco Betaine, SLSA, Shea Butter, BTMS25 (derived from coconuts) Pro Vitamin B5, Wheat Soy Protein, Organic Essential Oils, Geogard ECT


Run water over shampoo bar for 10 seconds before lathering shampoo bar between your hands. While palming the bar, massage into scalp area to apply.

Rinse and repeat if needed.

Follow up with conditioner.

* Important note- Make sure to leave bar out of direct water when not in use and on a well drained soap holder.
(We offer soap bar holders and travel cases)
Q: Is the shampoo bars color safe?
A: Yes! All of our shampoos are sulfate-free and formulated to help preserve the life of your color.

Q:Do these lather well? I have tried other shampoo bars that didn't give me the bubbles I'm use to feeling.
A:YES!! Our bars are made up of rich (yet gentle) surfactants that give off more bubbles than the toxic stuff.

Q:Are these the same as the liquid shampoo/conditioners you sell?
A: Our liquid and bar formulas are almost identical, just minus the water. Our shampoo bars are perfect for travel and a more eco friendly option.

Q:Safe to use when pregnant?
A:Yes! Although we always recommend checking with your health care provider when in doubt.

Q:Safe to use on kids?
A:Yes, our lavender shampoo bar is gentle and safe to use on kids of all ages.
I've tried other shampoo bars and was never happy with them. They were hard to use and never really made suds. This bar foams up well, leaves my hair feeling extra clean, and the rosemary + mint scent smells so good!
This product is rated 0 of stars.
It has received 26 reviews.