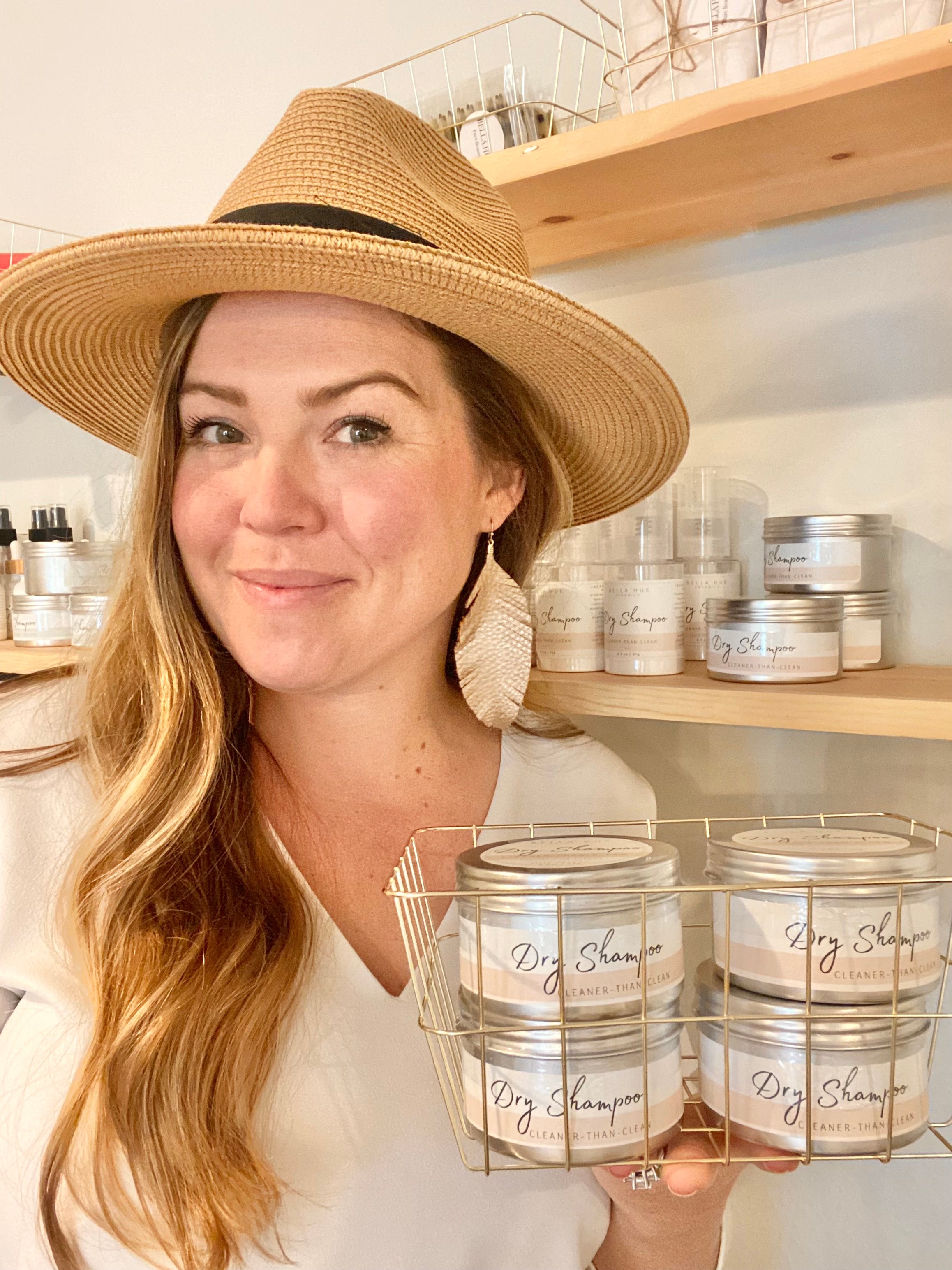 From Master Stylist to Clean Beauty Formulator
Our Story
Hey y'all, I'm Lauren. Wife, mom of two and founder of Bella Hue. I started Bella Hue after working as a Master Stylist for more than 16 years. I loved my job and my clients and my business was flourishing. But that all came to a screeching halt when my health began to decline. I began to develop severe allergies to many of the ingredients in the products I was using on my clients. My doctors told me I would have to find a new profession. What felt like a crushing blow at first, soon would fuel my passion: creating non-toxic products that achieve salon quality results. 
We launched Bella Hue in 2020 with our best-selling dry shampoo and continue to expand our product line into skincare, beauty, home and more.  All of our products are hand crafted in small batches using only the highest quality, natural ingredients. 
With the support from customers like you, I'm on a mission to change the way people think about clean beauty. Thank you so much for being here!
XOXO,
Lauren
Contact Us
Do you have any question?