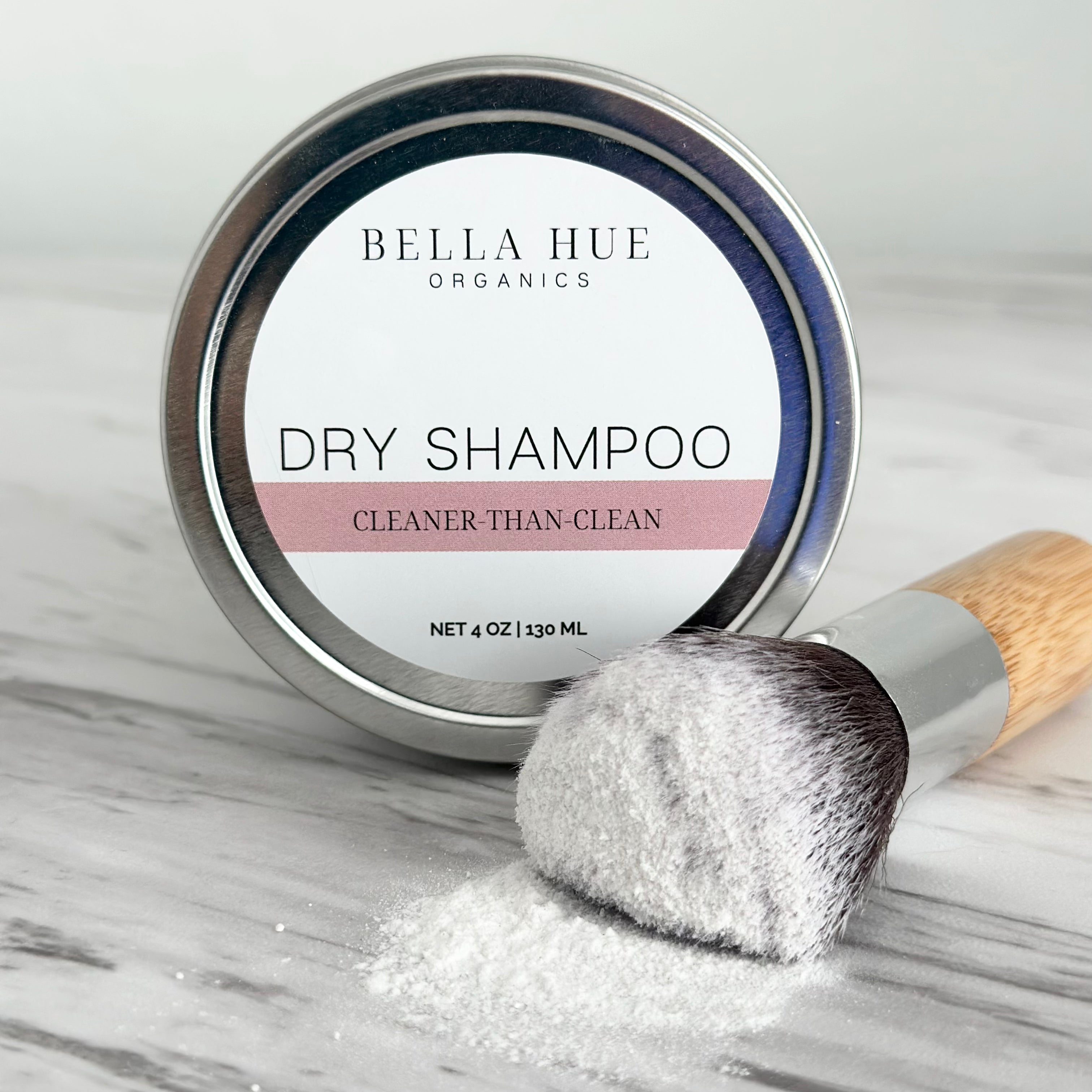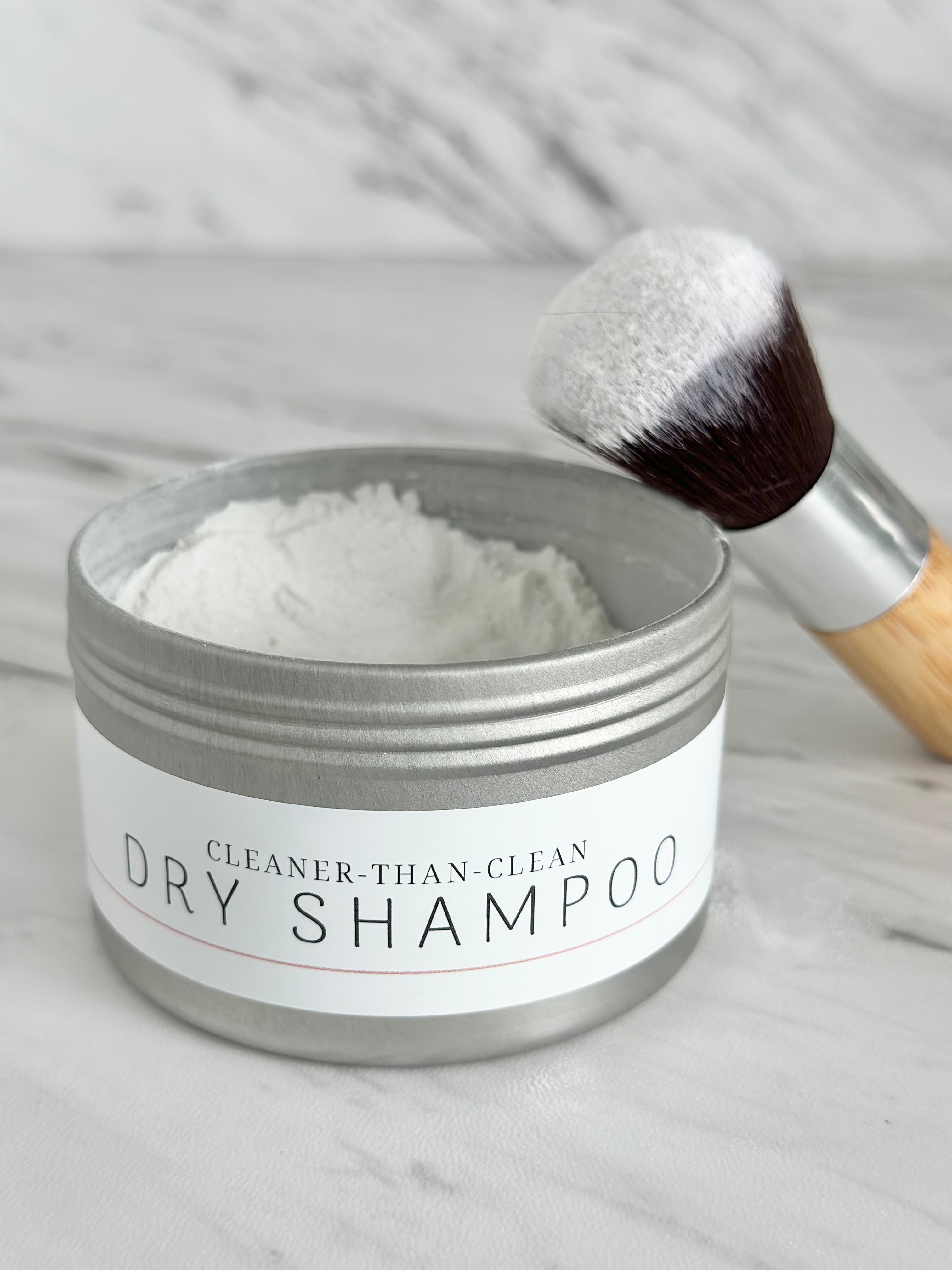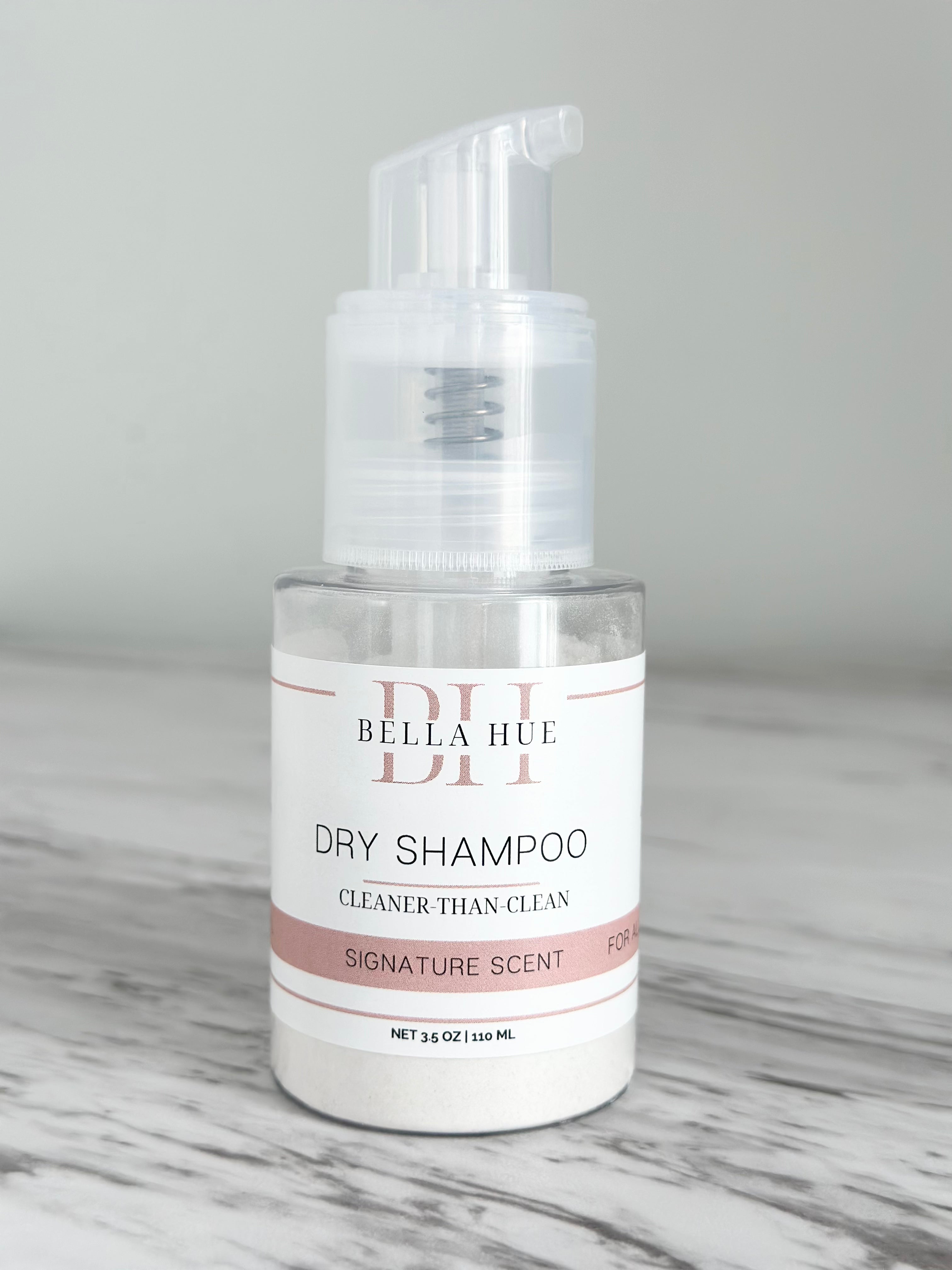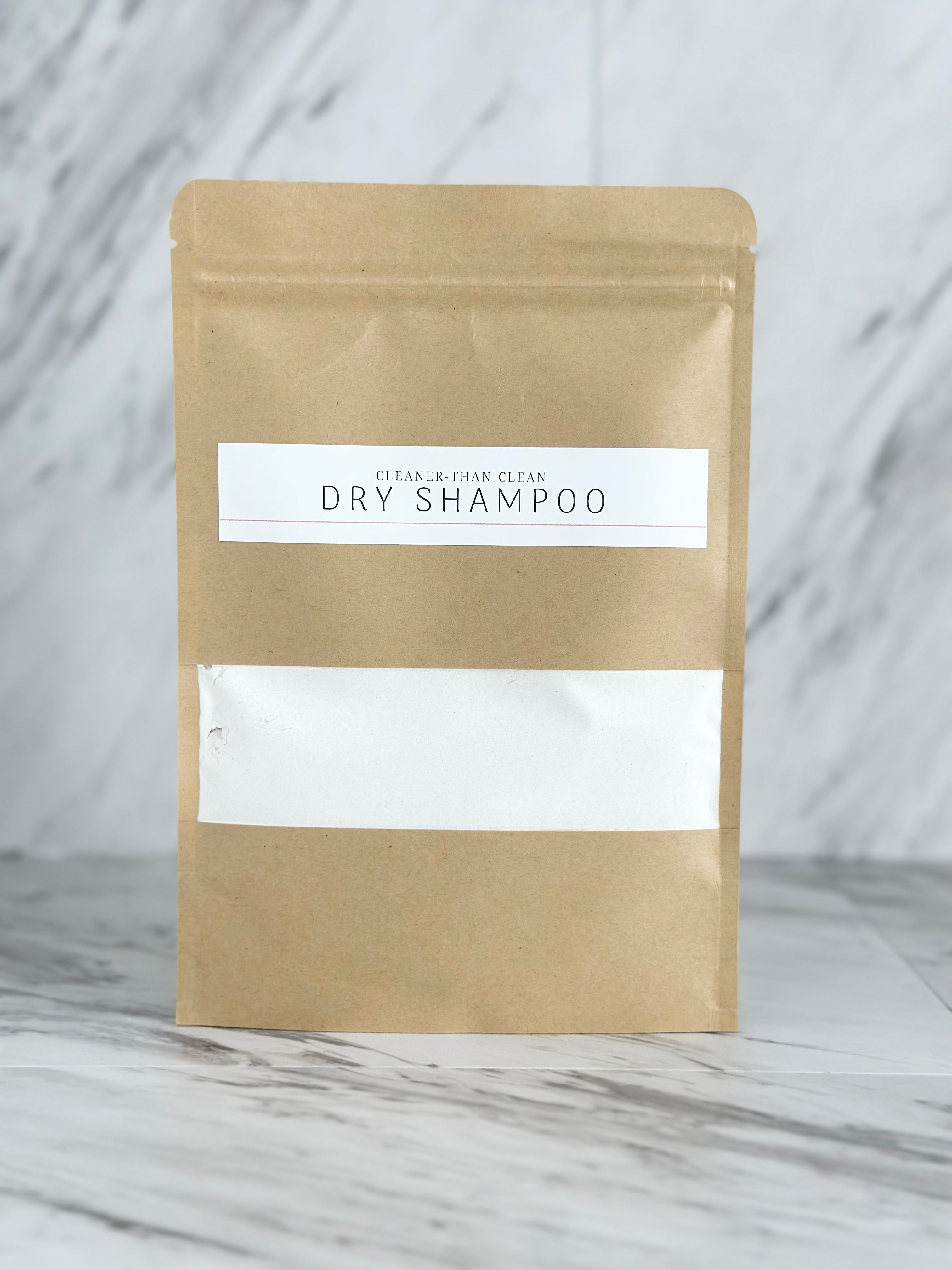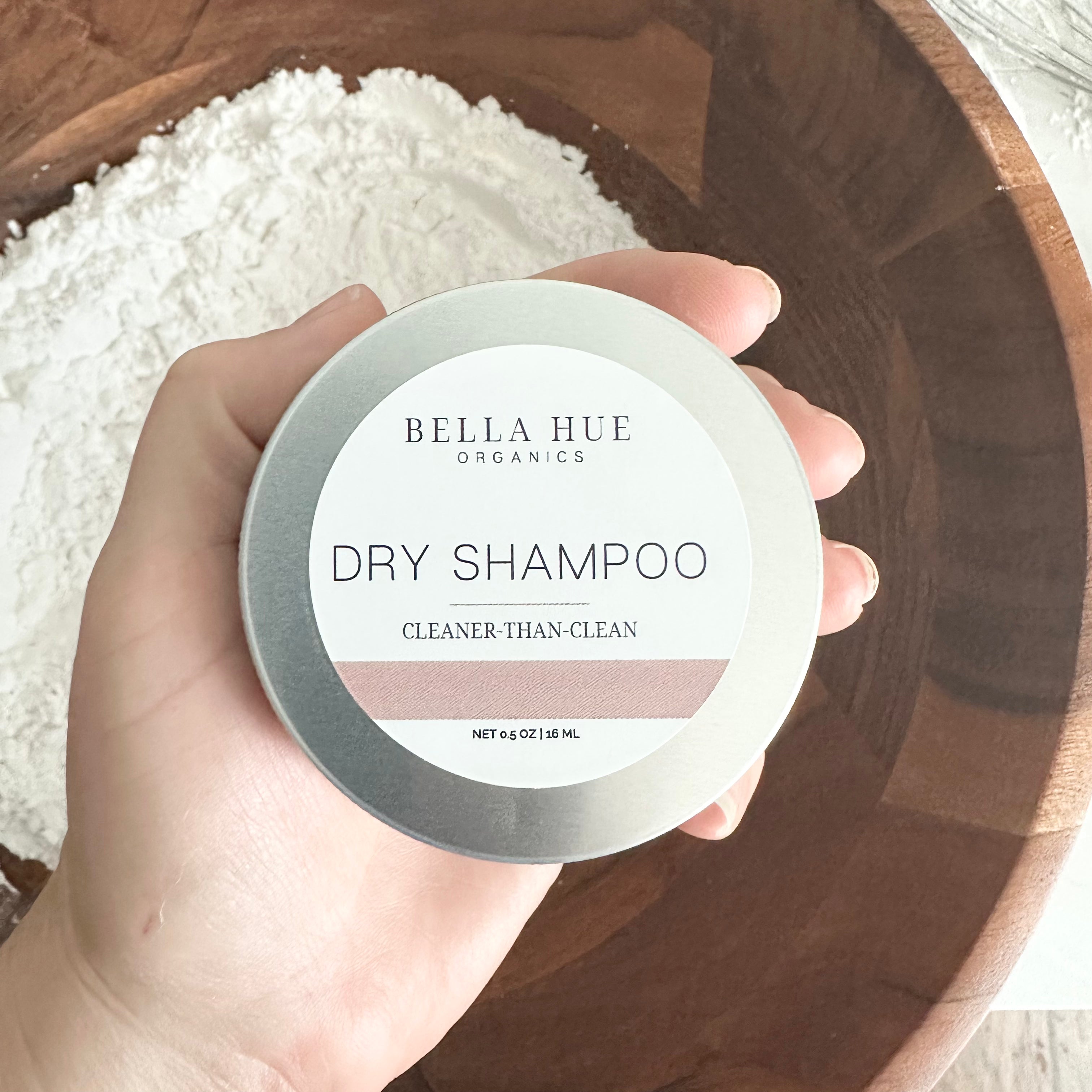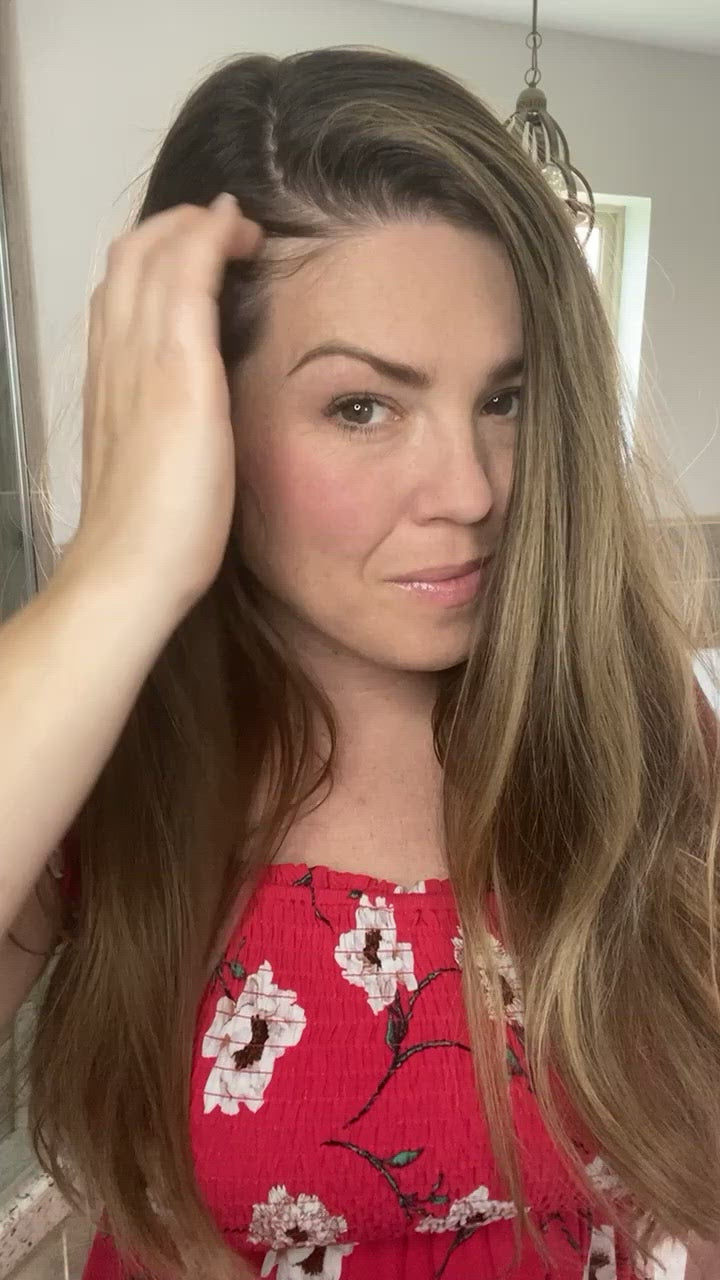 Cleaner-Than-Clean Dry Shampoo
---
Hate the way typical dry shampoos make your hair feel?  Our #1 best selling, stylist created dry shampoo was formulated to give that first day wash feeling without the funky feel or harmful ingredients left behind. 
 Key Benefits 
No funky feel left behind
No alcohol, butane, or ethanol (no junk!)
Approved for all hair colors

No white haze left behind

Protects the life of your color

Promotes stronger/longer hair growth

Adds lightweight volume

Helps soothe and detox scalp with natural clays

Safe for curly hair 
Safe for hair extensions
No synthetic fragrances
Long lasting (avg. 3-6 months)

Developed and tested by a Master Hairstylist 
 NEW- Read Q&A section below for answers to our most commonly asked questions.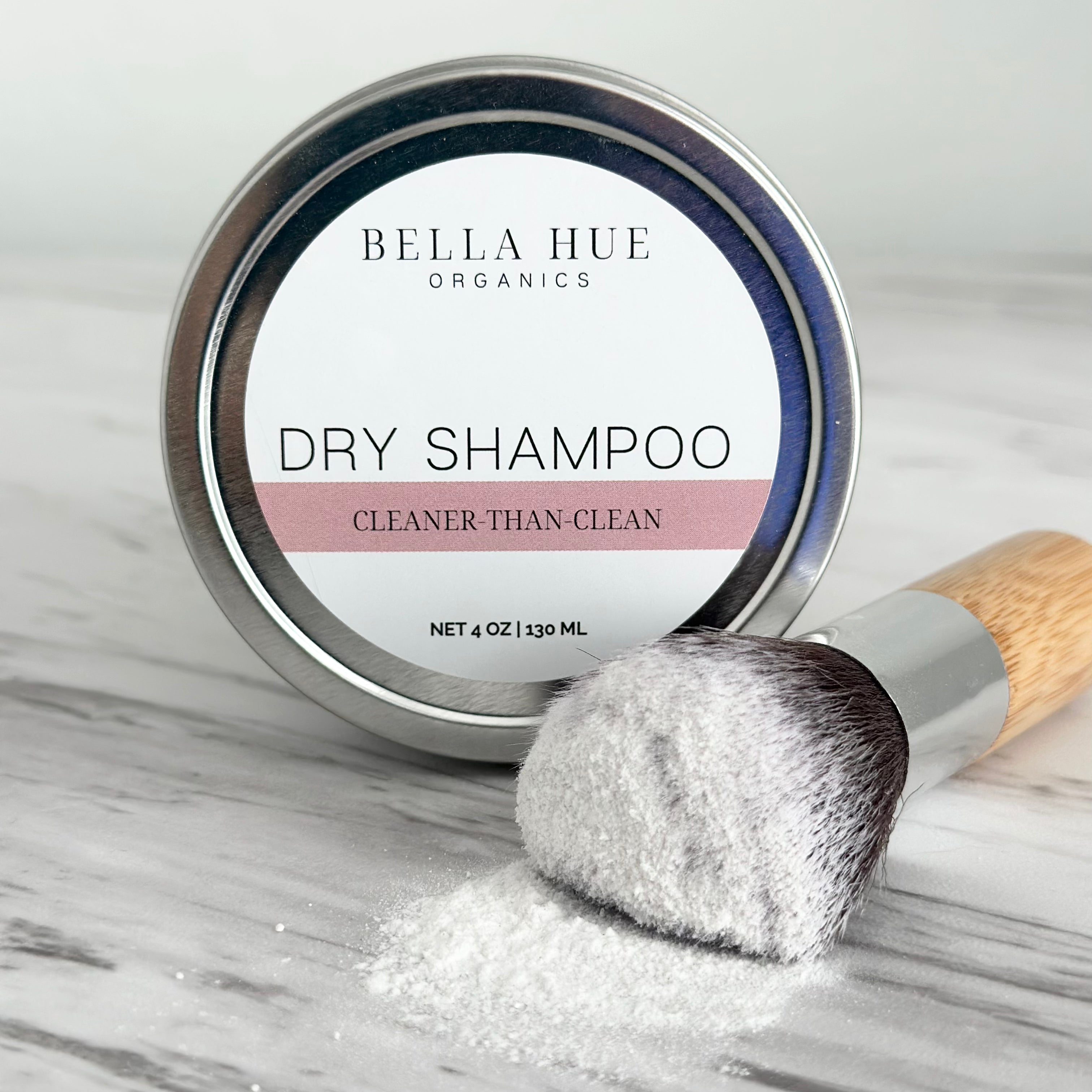 Pure + Simple
Ingredients
Organic Arrowroot, Tapioca Starch, Kaolin Clay, Bentonite Clay, Baking Soda, Bulgarian Lavender Oil, Pink Grapefruit Oil, Eucalyptus Oil
How/When to use it?

Tin and brush method- (Best for precise/ heavier applications) gently tap applicator brush into loose powder before tapping off excess back into tin. Work in 1" sections, applying in sweeping motions at root. Work product in with hands or brush before allowing to sit overnight for best results.

Aerosol free pump bottle-(Best for quick touch ups or spot cleaning)-Shake pump bottle before applying at roots. Work product in using fingers. Allow to sit over night for best results or brush and go!

When-

Pro Tip- Always apply your dry shampoo to day 1 (just washed) hair to help extend the life of your style. Applying heavier application before bed is best for excessively oily scalp. Re- apply nightly or as needed until wash day.
Q: Is this safe to use when pregnant?
A: Yes! Our dry shampoo is made up of organic clays and essential oils that are deemed safe for pregnant women. However, we always recommend you check with your health care provider first.

Q:How often can I use this?
A: Every day! Unlike traditional dry shampoos that dry your scalp out and cause buildup/breakage, our dry shampoo effortlessly removes oils without damaging the hair shaft or scalp.

Q:How long will this last?
A: Customers report anywhere from 3-9 months depending on usage.

Q:My tin came half full, is that normal?
A: Yes! We put 4oz dry shampoo in 8oz tins to help keep the loose powder contained.

Q:Does the brush come with the dry shampoo?
A: Our starter set comes with the brush. If you purchase the travel/sample size, you will need to buy separately.

Q:Brush and tin vs Aerosol-free pump bottle?
A: It's all up to you! Same great formula. Check out our "How-to" section to see the differences.
For best results- Apply to hair before bed. No need to work the product in, just apply and let it do the work. Apply nightly as needed.
I have superfine hair and I shower every other day. My hair is also very dark and dry shampoos DO NOT WORK for many reasons.My daughter has very thick oily dark hair, and we both are obsessed with how well this cleaner than dry shampoo works!!!It gives me volume and it cleans up my daughters hair so nicely.I would give this product 15 ⭐️ if that was allowed. So good!
This product is rated 5.0 of 5.0 stars.
It has received 112 reviews.