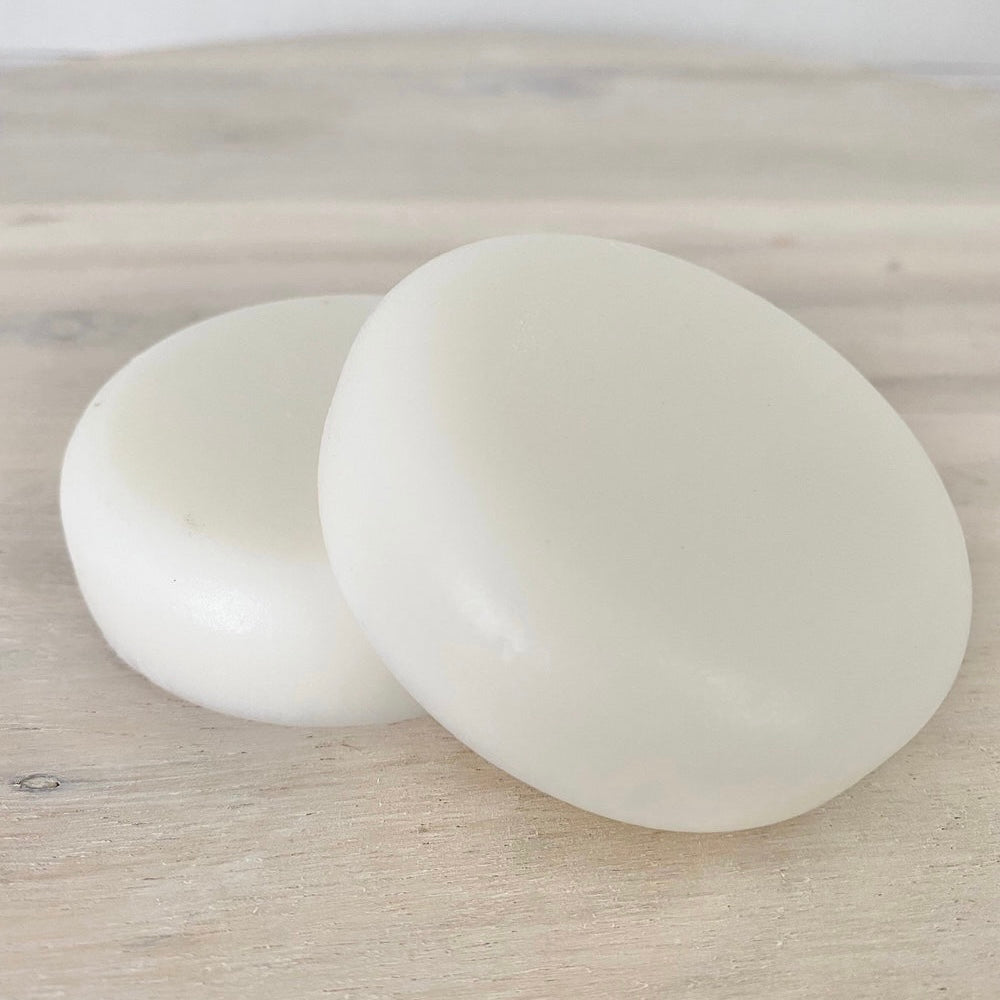 Conditioner Bar
---
 Our Conditioner bars give you all the benefits of a traditional conditioner just without the bottle and harsh chemicals.  Just wet bar and apply directly to hair to soften and condition dry ends.
Key Benefits-
No silicones

No Benzyl Alcohol, Isopropyl Alcohol, Propyl Alcohol, Ethanol

 (drying)

Provides instant softness and manageability 
Doest weigh hair down
Fights frizz
No synthetic Fragrances
Each 3oz  bar gives you an average of 3-6 months worth of use
New-Check out Q&A section below to see answers to our most commonly asked questions.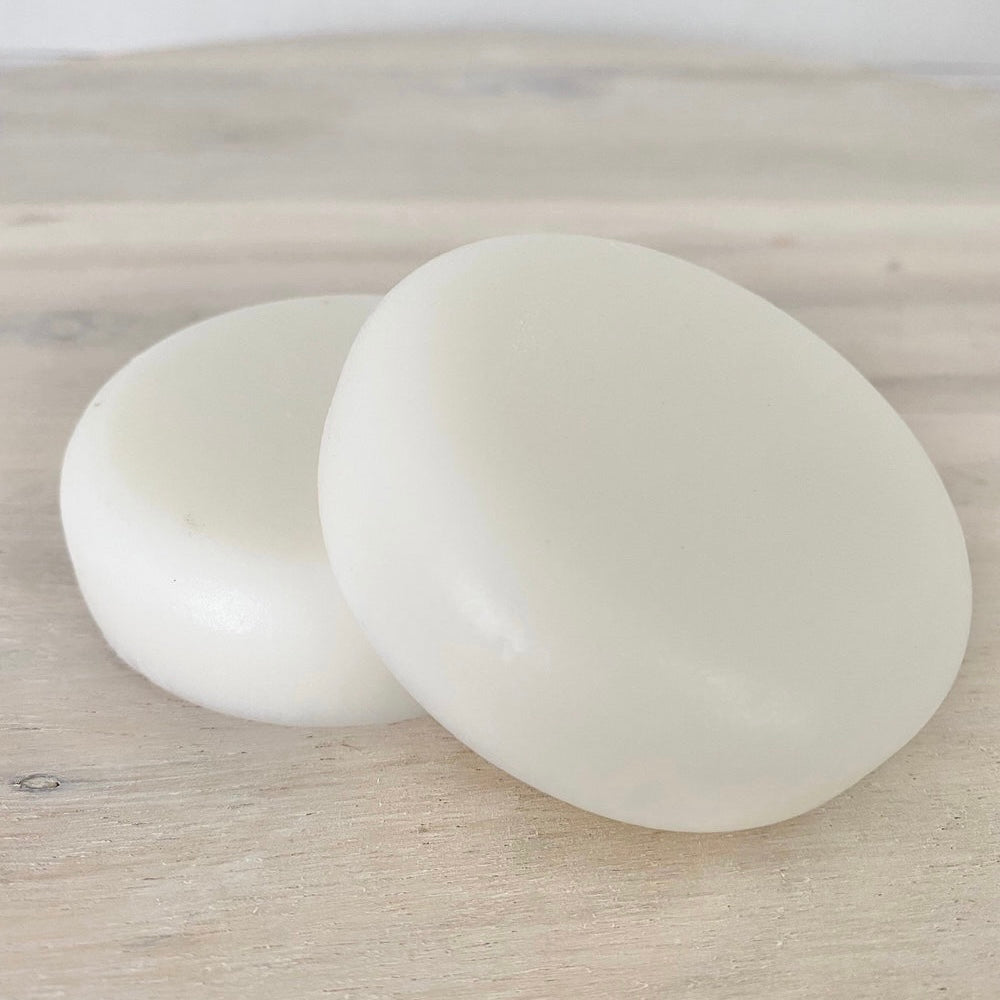 Pure + Simple
Ingredients
BTMS 25, Cetyl alcohol, Cocoa butter, Honeyquat, DL-Panthenol, Ethylhexyl Olivate , Vitamin E, Organic Essential Oils, Geogard ECT
While palming conditioner bar, run under hot water to activate for 10 seconds. Start "painting" the bar down your hair in long strokes to fully coat your hair. Work into hair by using fingers or wide tooth comb. Allow to sit a few minutes before rinsing.



Q:How is this different from traditional conditioners?
A: They are super concentrated, and made without silicones and drying alcohols.

Q: Can I leave this in?
A: Yes! Our curly hair community swears by these! Just wet, work into hair and style.

Q:How should I travel with these?
A: Grab one of our shampoo travel cases! Just make sure to pat dry before storing.
This product is rated 0 of stars.
It has received 12 reviews.