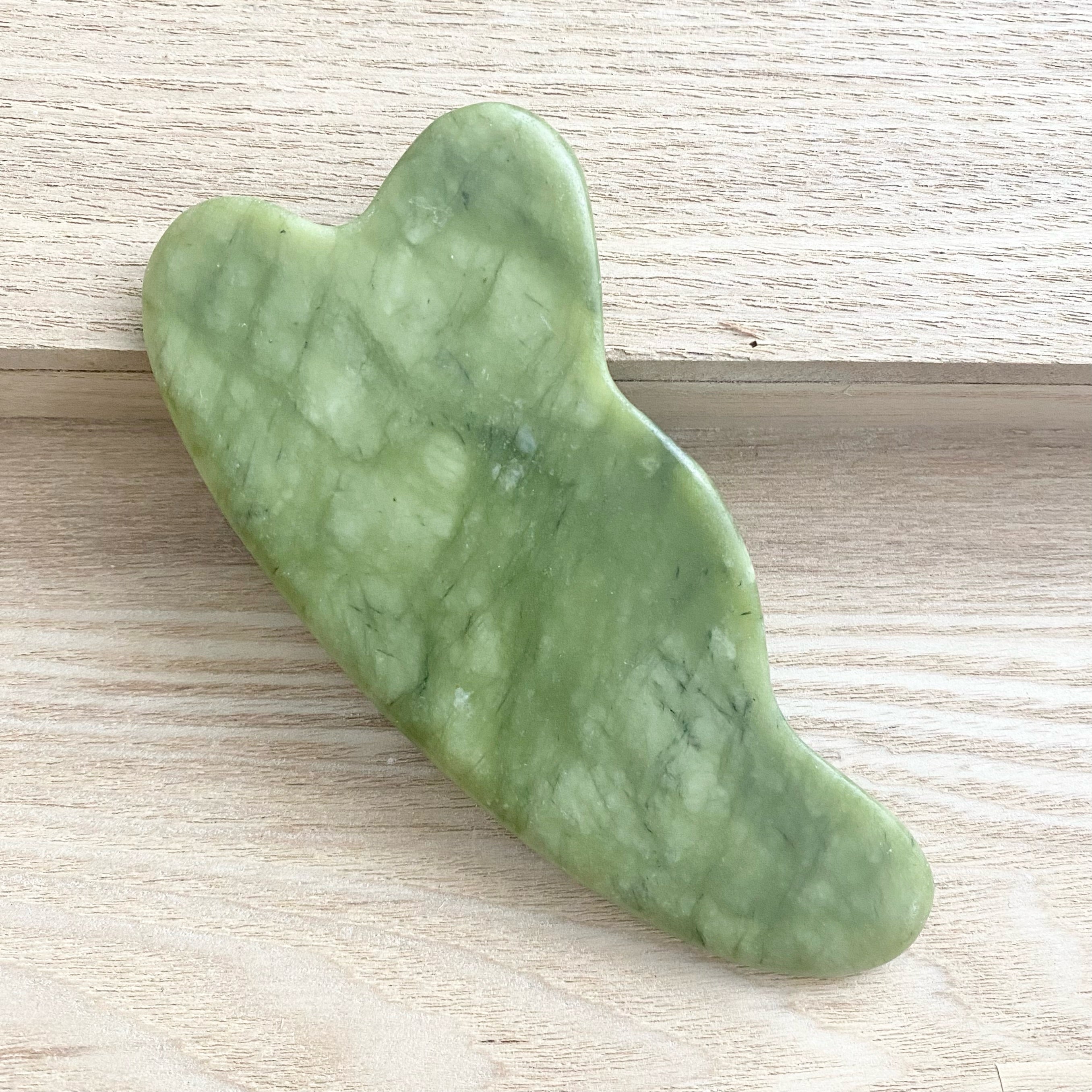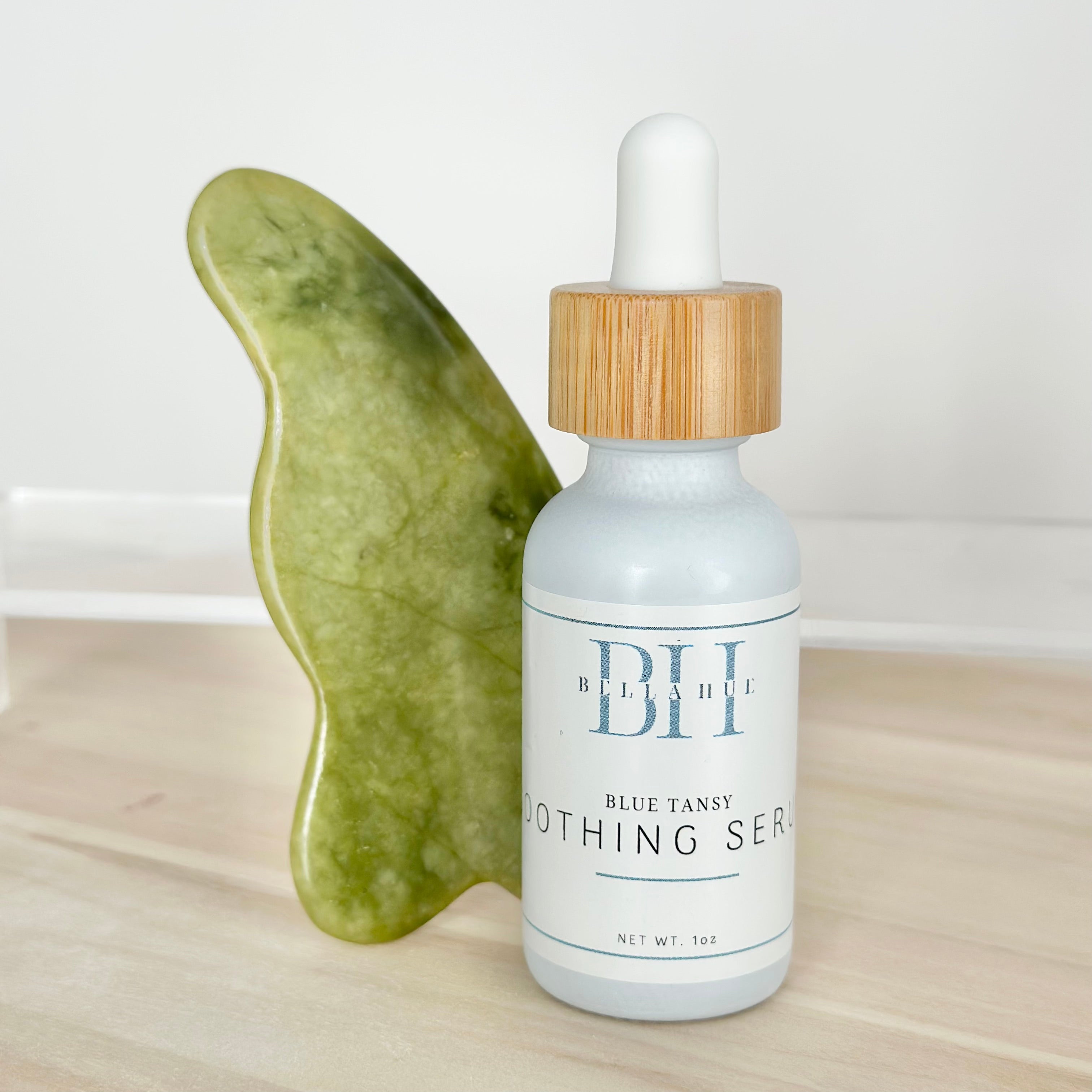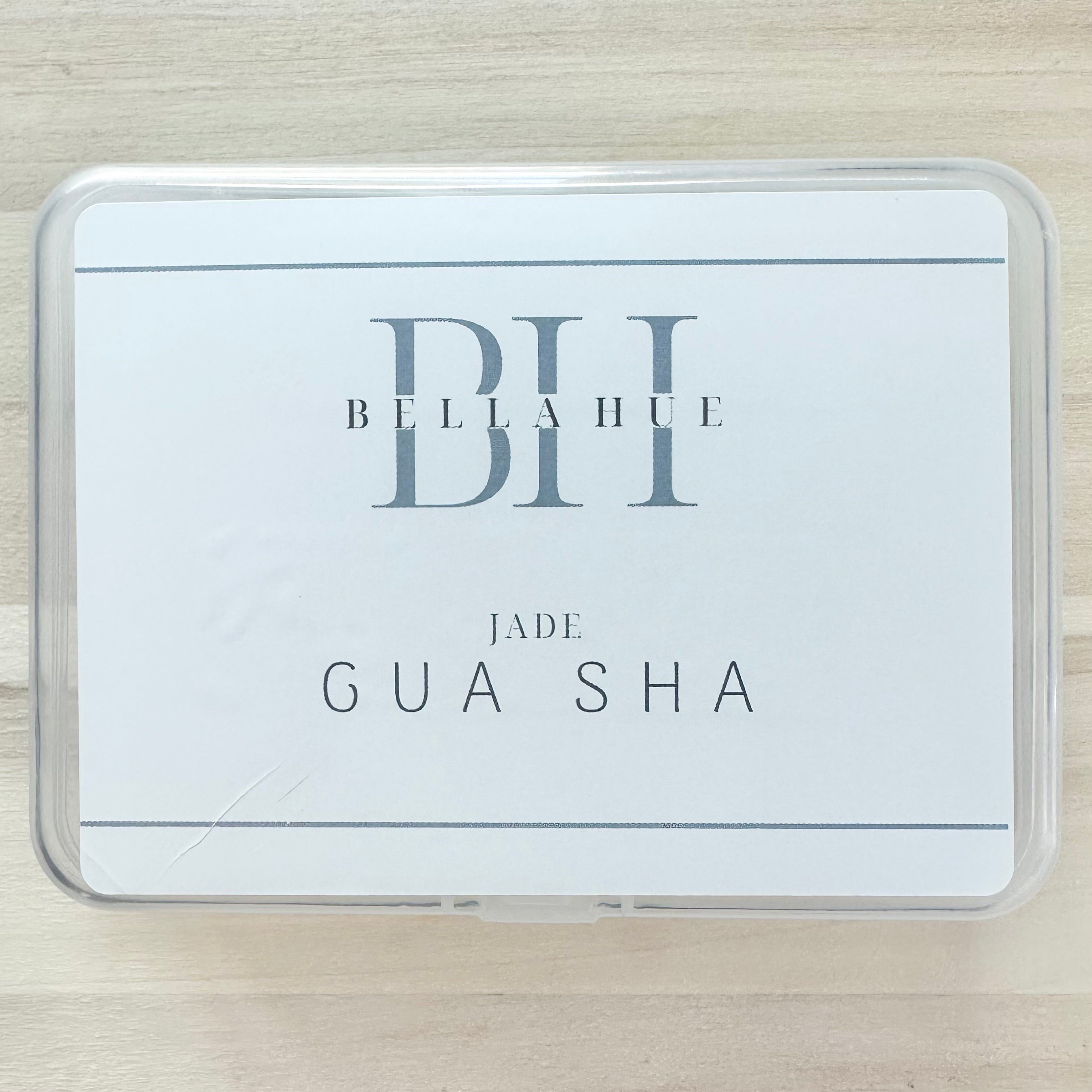 NEW - Face + Body Gua Sha
---
Indulge in the restorative and healing properties of traditional Chinese medicine's, Gua Sha therapy. Used to support and optimize the body's own reparative functions by improving lymphatic drainage, relieving muscle tension, and soothing the nervous system.
Facial Gua Sha helps rejuvenate the skin through light pulling and lifting motions.
Benefits:
Detoxifying + depuffing

Softens fine lines and wrinkles

Helps sculp facial muscles

Brightens skin tone, releasing tension and improving the overall health of the skin.
*Each Gua Sha comes with carrying case. 

SPECIFICATIONS-
Curved edge: Contours bones such as cheeks, jaw, eyebrow and spine.

Longer/smooth edge: Sweep across larger areas of the neck and face such as throat, side of neck and forehead.

HOW TO

Prep skin by applying our Blue Tansy Soothing Oil or Soothing Face Serum to freshly cleansed skin to provide proper glide ,as well as nourishment.

Always use light pressure in delicate areas, such as the face. Medium pressure can be used to relieve more tension in areas such as neck and shoulders.

Holding Gu Sha at slight angel, use small sweeping motions, always working from middle of face toward the ears.

Always support the skin with the opposite hand (especially in delicate areas, such as under eyes)

Rock stone side to side slightly at the end of each step to stimulate flow and release tension and lymphatic drainage.

Always clean Gu Sha and store in storage box between uses. We recommend using a fragrance free face soap or sanitizer.



This product has no reviews yet.