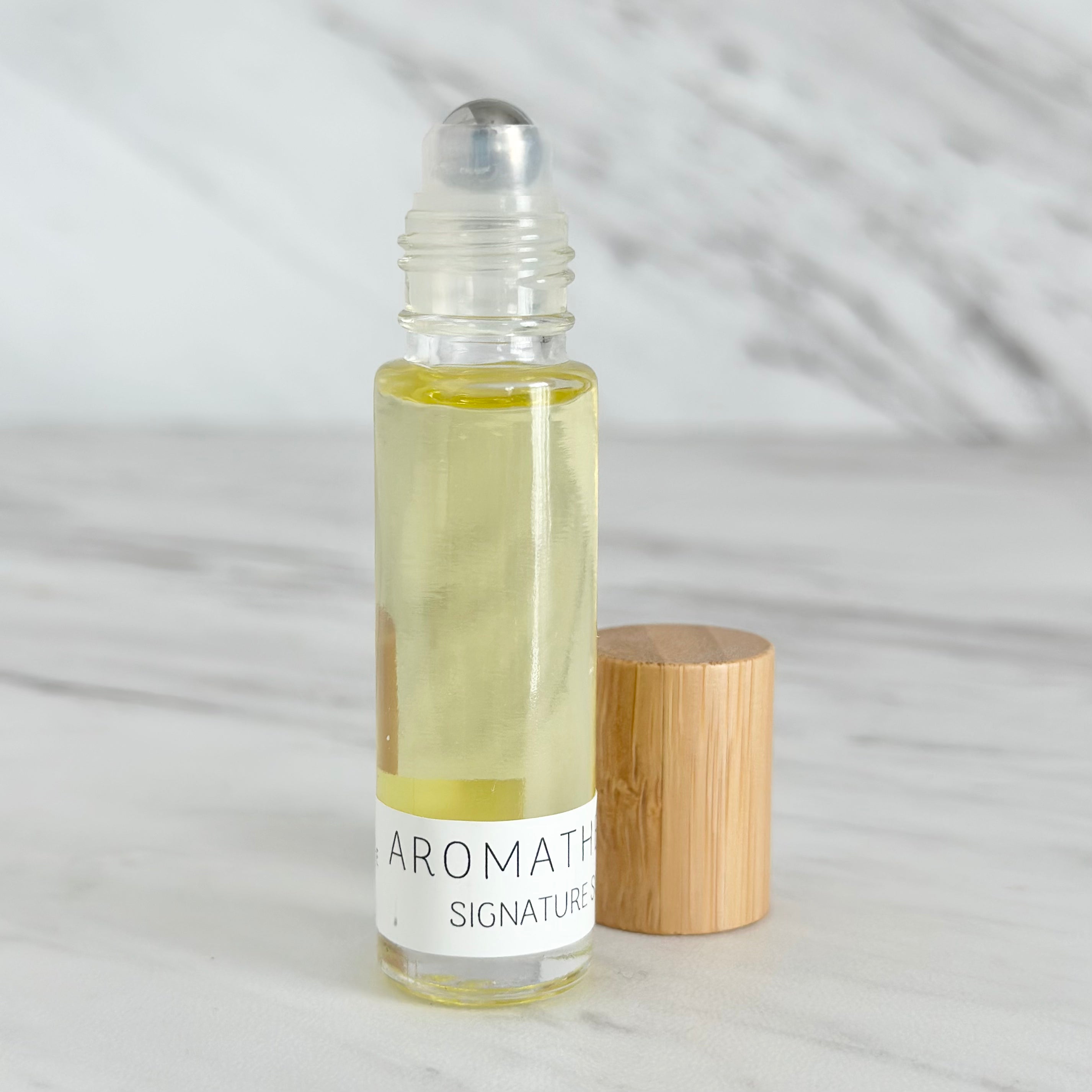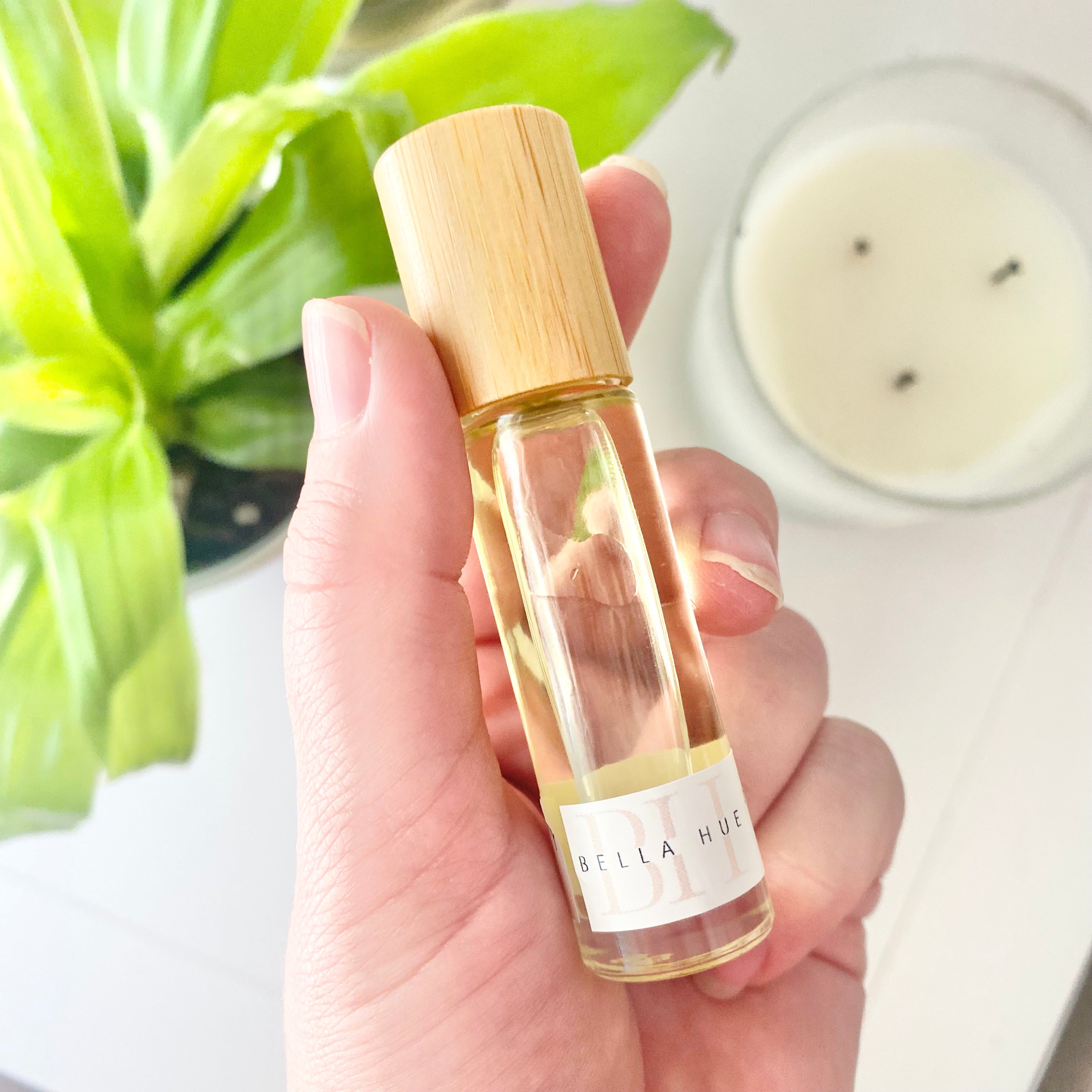 Signature Scent Aromatherapy Roller
---
Our Signature Scent Aromatherapy Oil is the perfect blend of organic essential oils to provide a natural way to reduce stress, anxiety and calmness.
Ready to ditch synthetic fragrances? Try using our signature scent roller as a natural perfume! Apply behind ears and inside of wrist to enjoy a  long lasting fresh scent. 
Each 10ml roller is made from bamboo, and recycled glass. 
Organic Pink Grapefruit oil : 

helps everything from

reducing blood pressure and providing stress relief to treating and protecting your skin.
Organic Bulgarian Lavender: 

Bulgaria is known to have the best quality lavender in the world. F

requently used for

sleep, relaxation, and proven stress + anxiety reliever.
Organic Eucalyptus oil: Helps to boost immune health, ease sore muscles and joint pain, alleviates headaches and combats stress and soothes the mind
Vitamin E: acts as an antioxidant, helping protect cells from damage throughout your body

. It's found in our sebum (skin oil), which creates a natural barrier to keep moisture in your skin.

Cold-pressed organic Jojoba Oil: Is a gentle carrier oil that mimics our skin's natural sebum , helping to restore moisture and maintain balance.
Want to fill your home with our calming signature scent? Try our new Signature Scent Diffuser Blend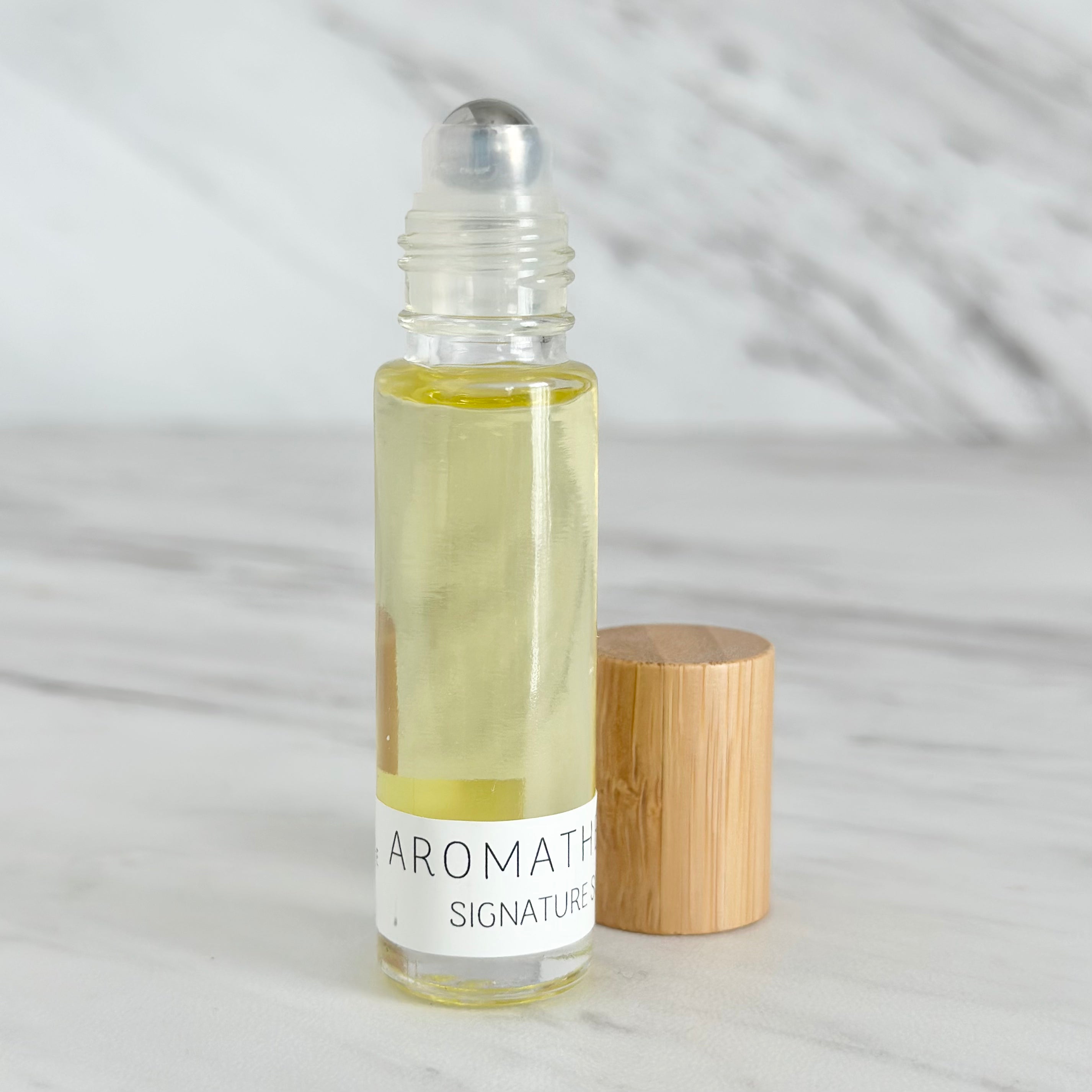 This product has no reviews yet.